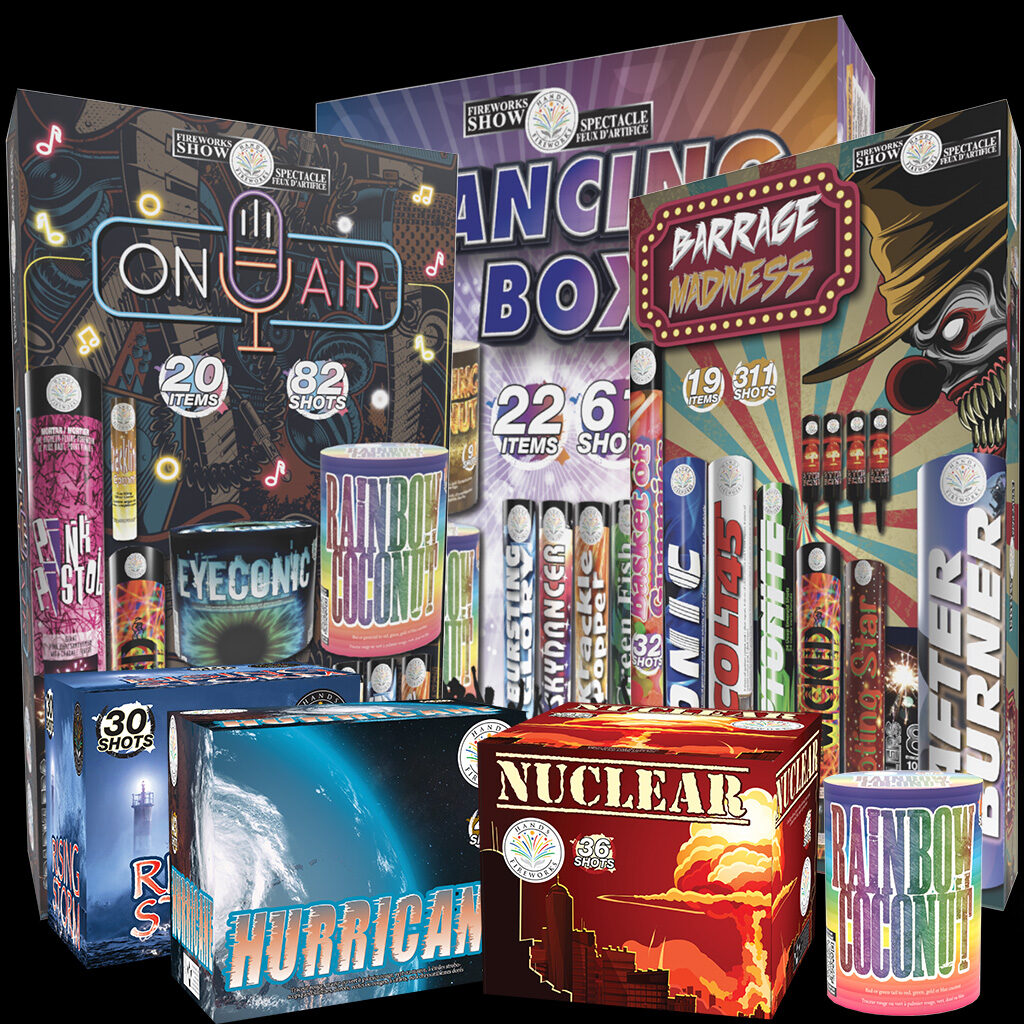 Consumer Fireworks
Have a look into all of the consumer (1.4g) products that are available at our retail store, or through our network of distributors across the country. From individual cakes, fountains, mortars and mines; to kits with suggested firing orders – this is where to start looking into making your next party an unforgettable one.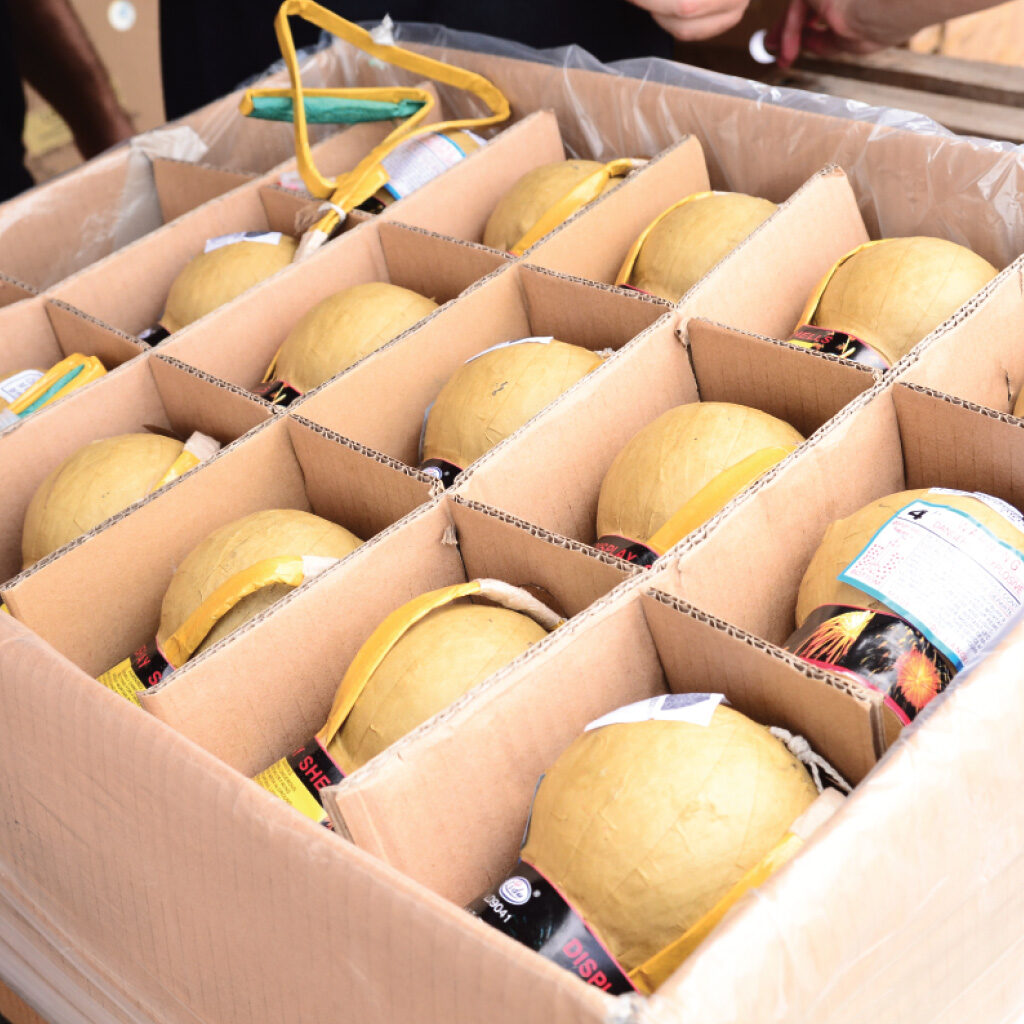 Display products
With an incredible selection of products from the world renowned fireworks manufacturer "Lidu", to a selection of products from around the world, you are sure to find 1.3g and 1.1g products to dazzle spectators at any show that you are designing, producing and firing!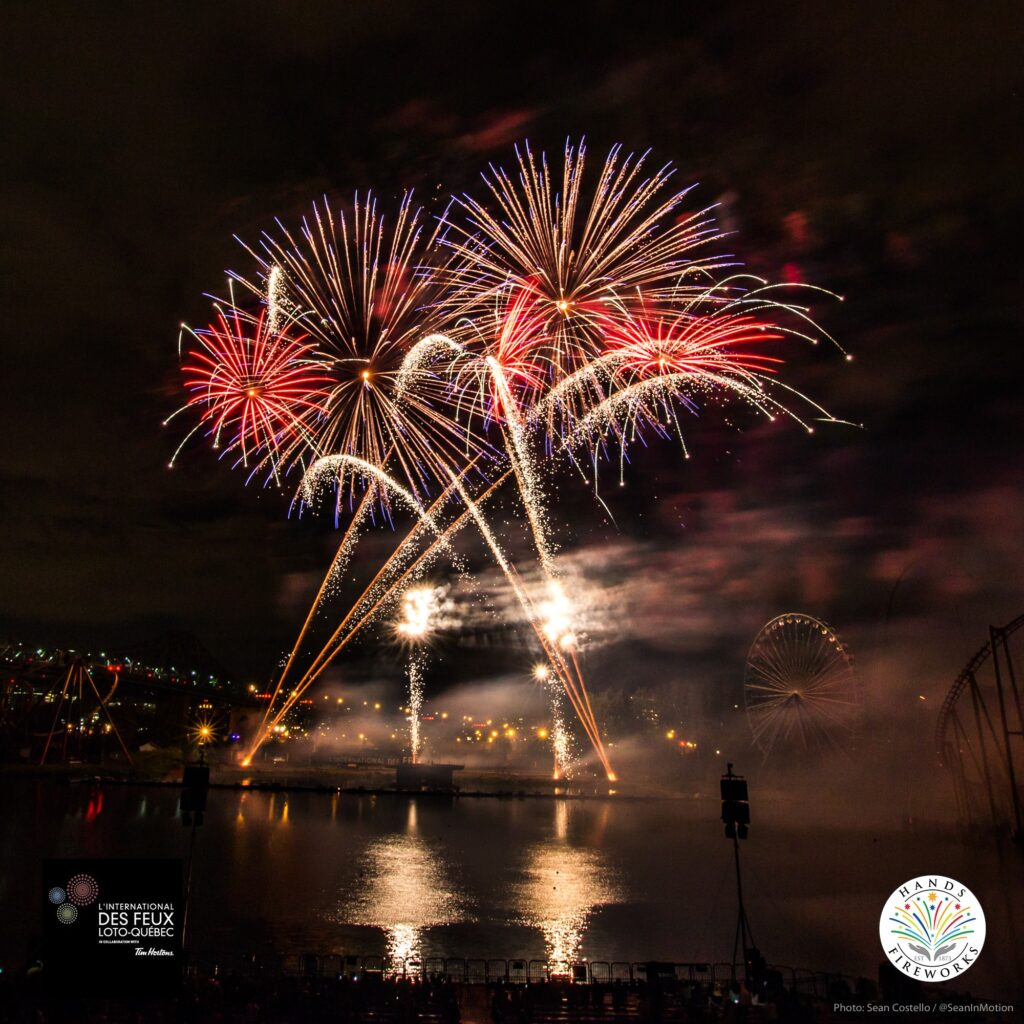 Shows & Events
Throughout our history, Hands has fired shows across the country and around the world. If you are looking for information for an event of your own, don't hesitate to reach out!
The Quality
We strive to provide products to the Canadian market that are of a consistently high quality, with vibrant colours, consistent effects, and that fire in a safe manner.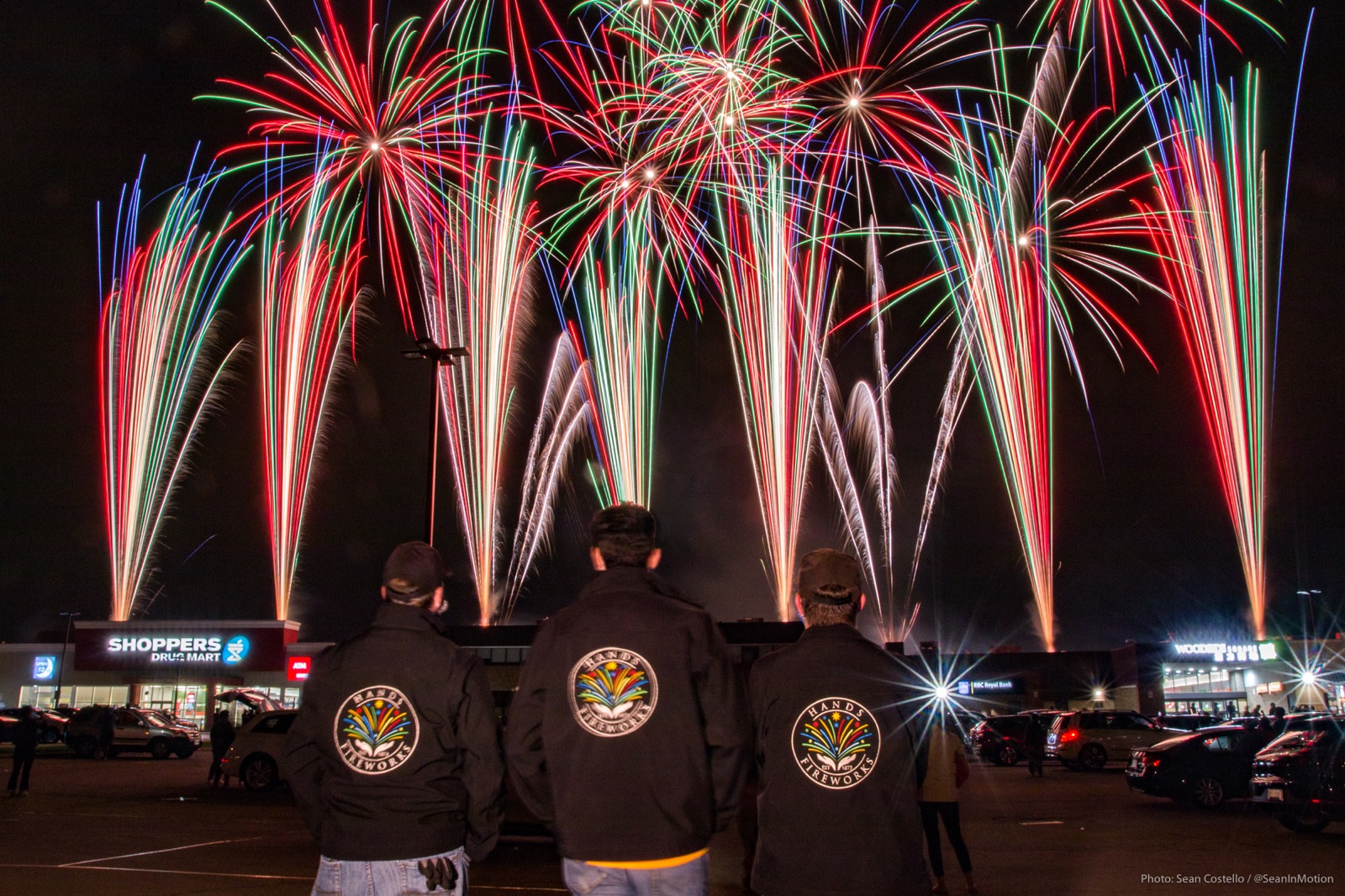 Fireworks Across Canada
Hands Fireworks provides consumer products and display products across Canada. We sell our products through wholesalers, distributors and direct to retailers. We produce displays for cities, towns, festivals and corporations throughout the Ottawa Valley.
"

Our priorities are: Safety, Quality, and Innovation

"